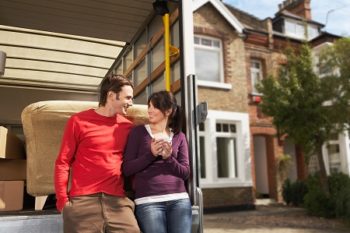 Someone bought a house in my name; is that legal? In some cases, it may be a very generous gift, while in others it may be a scam. While most identity theft property scams involve selling a house there are cases where people use your identity to purchase real estate as well.  
No one can buy a house in your name without your knowledge. 
A person may buy a house and gift it to another, but both parties must agree. 
There are several ways to help someone buy a house without gifting the property to them. 
While there are scams of this nature, most of the time when someone wants to gift you real estate or use your name on the title, they will ask you. There are several legitimate reasons people want to do this. 
Can someone buy a house in your name? 
No one can legally buy a house in your name without your knowledge or consent. If they want to legitimately gift you a piece of real estate, they will involve you at each stage of the title transfer process. If it is a scam, they won't have any legal obligation to the property.1 
Someone Bought a House in My Name Fraudulently: Why Would They? 
If you are the victim of a scam, then the people want to drain the equity out of the property. To do this they will have to borrow against the house. Here are a couple of ways they can borrow against the property and leave you holding the bag: 
Take out a second mortgage on the property for improvements and then pocket the cash. 
Open a line of credit against the equity in the property. 
Both are hard to do because there must be equity in the property beyond the value of a primary mortgage. Alternatively, they must misrepresent the value of the property and convince the bank it's worth more than it really is. 
What Properties Do These Scammers Target? 
These scammers won't target average, well-maintained homes. Properties they target include: 
Vacant houses 
Vacant land 
Run-down houses with elderly and/or infirm owners 
Rental properties 
Summer/recreational homes. 
Unoccupied properties make the best targets. In addition, poorly maintained houses may be easy to overvalue for second mortgages or lines of credit. If you or a loved one owns such a property you may want to consider regularly checking your credit for unusual activity. 
Someone Bought a House in My Name Fraudulently: How Common is this Scam? 
In order to pull off a complicated scam like this, they will need more than just your name. A social security number and a date of birth are essential. They likely also need even more details such as employment history. 
Real estate scams always revolve around bank fraud. The property itself is only a tool to get cash. Banks are very careful about making property loans, so these scams are not common and are very complicated. Therefore, these scams are rare. 
I Suspect Someone Bought a House in My Name Fraudulently: What Should I Do? 
If you suspect that someone bought a house in your name fraudulently you should: 
Check your credit reports for suspicious activity. 
Check your county clerk's office to make sure no one has altered the title to your home. 
Hire an attorney who specializes in real estate. 
If you find yourself in this position don't sign anything without consulting an attorney. While you aren't liable for any fraudulent activity you may inadvertently take on responsibility by signing the wrong documents. Remember, it is a complicated scam, and unraveling it will be complicated too. 
Can Someone Put Your Name on a House Without You Knowing? 
No one can legally put your name on a house title without your knowledge or consent. Whether it is a scam or a well-intentioned friend or family member they cannot forge your signature on the deed. However, there are cases where you may want to buy a house for someone else, like a parent, child, or someone else. Here are some things to consider if you want to gift a house to someone else.2 
Purchase a House for Cash and Transfer Title to Someone Else 
This is the easiest way to gift real estate. All you must do is draw up the deed with the recipient's name. They will own the house and take on the benefits and responsibilities of ownership. These include: 
Property taxes 
Maintenance 
Renovation/demolition according to local ordinances 
Ability to lease or sell the property 
There are important tax implications for both the buyer and the person receiving the gift. The buyer must submit IRS Form 709 because the property will most certainly be worth more than $15,000, and that is the limit for tax-free giving to individuals. On the other hand, the person receiving the gift does not have to report it on their taxes. However, you should consult a good real estate/tax attorney to learn the latest tax implications for making such a gift.  
Take Out a Second Mortgage 
This is not the same as a second mortgage on your own home, but it is a second home mortgage or an investment property mortgage. In either case, you pay more for the Mortgage than you do for your primary residence. The reason is that this type of loan is riskier for the bank. This means that you: 
Need a high credit score 
Must put a substantial amount of money down (at least 20%) 
Incur higher interest rates and often substantially higher fees 
Lenders may have other requirements, such as distance from your primary residence to the property you want to gift and your debt-to-equity ratio.  
Home Equity Loan 
If you have enough cash for a large deposit and only need a small loan, this may be the best option. Banks are more likely to approve a loan if there is substantial equity in the property. On the other hand, the rates will be higher. Also, you can't write off the taxes on this type of loan unless you can show that the money went directly to improvements. 
You Can Help Someone Buy a Home Without Gifting it to Them 
You can also substantially help someone wanting to buy a home without taking on the entire financial burden. There are several ways to help, including: 
Give the down Payment as a gift. 
Co-Sign for the loan. 
Buy the house and lease it as a rent-to-own arrangement. 
Provide private financing. 
All of these have benefits and drawbacks depending on your situation and that of the person you want to help. Before doing any of these, consult a real estate attorney. They can help you make the best decision, and they can draw up the legal documents you need to execute one of these arrangements. This protects you, the person helping, and the person you want to help. 
Final Thoughts on Someone Bought a House in My Name 
Homeownership is a big responsibility, and you should never be in a position where someone buys a house in your name without you knowing. If this happens it is likely a scam. These scams are rare, but they do happen.  
On the other hand, if you are the beneficiary of a generous gift, you should still be careful about homeownership. It is a big responsibility. Make sure you can maintain the property, pay the bills, and pay the taxes.  
References