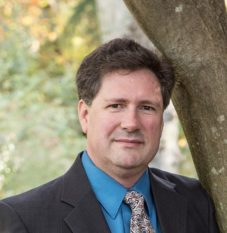 Hello – My name is Robert Linker, the principal and founder of Innovations in Writing, the company that publishes Family Debt Planning.
I am the primary expert author of most of the articles that appear on this site. Much of the content addresses important choices people make about their home and personal debt.
Therefore, you may be wondering if you can rely on the information that you read on this site and if it comes from someone who you can trust.
Below is a summary of my work and education history. You can also dig deeper into my Linkedin profile as well.
Proprietor and Project Manager of Harmony Marketing
I started Harmony Marketing to help small businesses develop online marketing and online tools to help small businesses develop effective online marketing campaigns and develop more efficient policies to grow their businesses. This business was active from 2007 to 2017.
I assessed the technical and financial feasibility of each project. I also developed and implemented the business and project plans for each client.
Real Estate Associate
I also worked as a top producing sales associate for Better Homes Real Estate in central New Jersey from 2002 – 2007.
I led a team of real estate and mortgage professionals selling both individual and commercial properties. My team of legal, mortgage and realtor professionals were involved in millions of dollars of real estate transactions during that period. I personally oversaw the process flow for all of the contracts that we supported.
Business Analyst/Project Manager
From 1997 – 2002 I worked as and independent business analyst and project manager for AT&T. I wrote and managed the exection of system test plans for research developement projects. I wrote high level business plans and detailed system requirements for various development groups.
Trustee/Treasure Committee
I currently act as a trustee for Calvaray Baptist Church in Aberdeen, New Jersey. I oversee financial planning and property maintenance for the church. I am also a member of the treasury committee which oversees the budget and accounting for the church.
Education
My education background also contributes to my authority on the subjects covered by this site.
Bachelor of Science In Economics

University of North Texas

Bachelor of Arts in English

University of North Texas