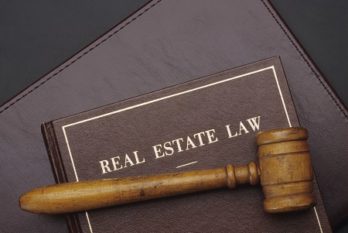 What does a real estate attorney do for a seller? He/she oversees the transaction for the seller. He makes sure that everything is legal and in the seller's interests throughout the process.  
21 states and the District of Columbia require lawyers as part of the closing process 
If you sell yourself privately those states still require attorneys for the closing process 
The title company underwrites the title insurance and transfers clean title to the buyer 
Whether your state requires you to use an attorney it is a good idea to get legal representation. Often, you hire the attorney directly, but in some areas, your title company has a lawyer. Ask your realtor what the process is in your area.1  
Does the Seller Need a Lawyer? 
Real estate transactions are complicated, so we believe the sellers should have an attorney representing them through the process. Having said that, here are some situations when you definitely need legal help: 
Financial distress – foreclosure, liens, and judgments complicate the process 
You sell on behalf of a deceased owner – probate is a legal process, and you need help navigating it 
Divorce – if you co-own a house the legal obstacles to sell are tricky, especially if the other party doesn't want to sell 
Tenants – they have legal rights, and you must consider them 
The transaction takes a long time, and it is your biggest investment. A lawyer represents your rights. They review listing agreements, contracts, and title paperwork. They represent you at closing, and they deal with any legal issues that come up along the way.2  
Finding a Good Attorney 
The right attorney ensures that all your documents are prepared correctly, the deed has been drafted, and documents are in order. How do you find a good lawyer, though? Here are some ideas to help: 
Start looking early – as soon as you decide to sell. They help make sure any documents are in order, even listing agreements. 
If you know a good lawyer that you worked with in the past you may want to hire them. 
Contact the bar association in your state – they have lists of attorneys that specialize in this area. 
Ask friends, relatives, and colleagues for recommendations. 
Look at lawyer review websites and search online for local attorneys. 
You may be surprised at how much information is online or how many good lawyers your friends know.3  
What Does a Real Estate Attorney Do? Questions to Ask the Lawyer  
You should definitely ask questions to make sure that they have the right qualifications and skills to handle your transaction. Here are some important questions to start with: 
Do you specialize in real estate? It seems straightforward, but many focus on other areas and do property sales on the side. 
How long have you been practicing? The more complicated your case is the more experience helps, but keep in mind that they may charge more, too. 
How much are your fees? Some charge a flat fee for simple cases, and most charge hourly for more complicated ones. 
Will anyone else be working on my case? In larger firms, paralegals and junior partners often work on the cases, so make sure you are comfortable with everyone working for you. 
It is always good to check references. Ask them if they can provide some, look online, and ask around about their reputation.4  
How Much a Lawyer Costs 
How much an attorney charges depends on two factors: how experienced they are, and how complicated your transaction is. Also, they may have flat fees for certain services or charge by the hour. Here are some rough guidelines to go by: 
Hourly fees range from $150 – $350 or even higher depending on the lawyer's experience and complexity of your case. 
Many have set fees for typical services, such as preparing closing documents. 
Some have package deals if you are buying and selling at the same time and use their services for both transactions. 
Make sure you find the right attorney, for your situation. Complicated transactions like divorce, tenants, and foreclosure require an experienced attorney. For simpler cases, you may want to hire one that charges a flat fee. Remember, though, that any deal can get complicated, so make sure you hire someone who specializes in real estate law.5 
What do Real Estate Lawyers Look for? 
Lawyers represent your interests. They do this in several ways, including: 
Prepare and review all the documents 
Resolve disputes, such as title issues 
Provide legal representation in court, if needed 
Represent you at closing to deal with any last-minute problems that may arise 
Basically, an attorney guides you through the process and protects your interests in your largest investment.6  
Title Company or Attorney 
You should use a title company and an attorney. They have different roles, even if they may be under the same roof. 
All states require buyers to purchase title insurance if they finance the house, and some states require you to hire an attorney.  
States that Require a Lawyer for Real Estate Transactions  
There are 21 states the require you to hire an attorney for a transaction.  
| | | |
| --- | --- | --- |
| Alabama  |   Maine | North Dakota |
| Connecticut | Maryland  | Pennsylvania |
| Delaware  |   Massachusetts | Rhode Island |
| District of Columbia | Mississippi  | South Carolina |
| Georgia  | New Hampshire | Vermont  |
| Kansas  | New Jersey  | Virginia |
| Kentucky  |   New York  | West Virginia |
Do You Have to Use a Title Company? 
Buyers must use a title company if they finance the house. You might not have to use a title company if it is a cash deal but check with the laws in your area for more information. Whatever your situation it is a good idea to hire one because of what they do. 
Conduct searches to uncover claims against the property 
Hold the money from the mortgage company and releases it to the seller at closing 
Provides title insurance that protects the new owner and lender from issues that occurred before the ownership transfer 
Close the deal by collecting all signatures at closing 
Most of the time buyers need to use a title company because they finance the sale.8  
Final Thoughts on What Does a Real Estate Attorney Do for a Seller? 
What does a real estate attorney do for a seller? It turns out, quite a bit, but the most important thing he/she does is protects your interests, for instance if there is an encroachment issue. While your realtor and mortgage representative has a fiduciary responsibility to you, they also have a monetary reason to want to close the house. Your lawyer doesn't have that issue. His/her concern is with protecting your interests. He/she doesn't make any more or less if the deal falls through, but you can hold them accountable if they don't do their job.  
Beyond that, there are legal issues that only a lawyer can deal with. If your transaction is complicated, such as a divorce or probate case, you definitely need an attorney because they guide you through those complicated legal processes.  
References