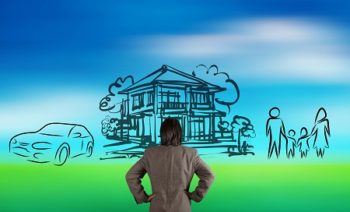 Mortgage financing does not fall through very often according to historical data. In fact, the most recent study done by Trulia, shows that fewer than 4% of deals fall through for any reason. However, buyers must be careful as they navigate the underwriting process to make sure the bank does not reject their loan. 
Several causes force lenders to deny prospective buyers a mortgage 
When financing falls through it triggers a contingency in the contract and the deal dies 
While this does not happen often, it can happen. If you want to buy a house, you should carefully follow the directions of your mortgage representative to make sure everything goes smoothly. 
What Causes Mortgage Financing to Fall Through? 
There are several factors that can cause mortgage financing to fall through. This sometimes delays but more often kills the deal. These include: 
People lie about income and/or assets 
The borrower loses their job 
An emergency changes the financial situation 
Interest rates rise sharply 
Credit score changes 
Investopedia points out that savvy buyers get a preapproval before they begin their house search, but things can change. You can lose your job, or a close family member may go to the hospital. While these issues are rare, they do happen. Likewise, some people believe they can get away with lying about their finances, or they make a large purchase on credit right before the closing and think no one will notice. 
What Happens if Financing Falls Through? 
If the financing falls through, about the only thing you can do to save the deal is offer a larger down payment. Your bank may be willing to reexamine the deal if the loan principal is lower. Aside from that, the transaction probably will not close. What you should do then depends on your situation: 
Look for a less expensive home if the loan amount is too high 
Find a new lender if you think there is a problem with the bank 
Take some time off to repair credit or save more money if you need to 
Quicken Loans reminds is that if the bank denies your loan, you should review the reasons for denial and your finances before you regroup and try again. 
Final Thoughts About How Often Does Mortgage Financing Fall Through 
If you did your due diligence and sat down with a mortgage broker to get preapproved for a mortgage before you started looking for a house, you should be in a good position to go through underwriting and close on the house. Having said that, the underwriting process is arduous, and mortgage financing does fall through in rare occasions.  
What you need to do is follow the advice of your mortgage representative and do not make any purchases on credit while you go through the home buying process. If you do that then only catastrophic unforeseen problems can derail your closing, and that only very rarely happens.