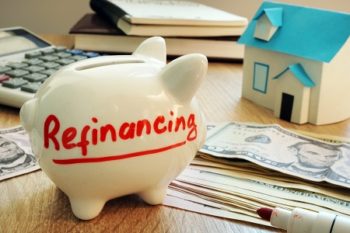 Freddie Mac started the Enhanced Relief Mortgage Program for the middle class to help homeowners who owed more on their loan than their house was worth. Since home prices have steadily risen over the last few years, fewer people apply. Therefore, the government suspended the program. However, with the emergency measures the government took responding to the COVID outbreak there are new challenges and different programs to help borrowers who have trouble paying their mortgage; You can refinance:  
Freddie Mac owned loans 
Fannie Mae owned loans 
Government backed loans 
Almost everyone with trouble paying their mortgage can qualify for assistance during the COVID pandemic. In some cases, forbearance may be the best option. In other cases, you should speak with your lender about refinancing options. The important thing is that you act immediately if you have a loss of income and struggle to make your monthly payment. 
Freddie Mac Mortgage Relief for the Middle Class 
Freddie Mac does offer a mortgage program for the middle class in the form of a refinance. Peter Miller at the Mortgage Reports shows us that it responds to changing market conditions by introducing fresh solutions for homeowners in financial trouble. During the housing market collapse earlier in the decade Freddie Mac helped low-income and middle-class families with the Enhanced Relief Refinance (FMERR) program, but recently the agency suspended it and now uses Refi Possible. 
What is the FMERR Program? 
FMERR helps homeowners who find themselves with an underwater Freddie Mac-owned mortgage. That means they owe more on their loan than their property is worth. This was a big problem when housing prices collapsed, but it does not meet the needs of financially strapped borrowers as well today. You can find more information about the program here. 
What is Refi Possible? 
Refi Possible is a program designed to help low- and middle-income families struggling to pay their mortgage due to a loss of income or other financial hardship. According to Maggie Overholt at the Mortgage Reports the potential benefits of this program include: 
Lower mortgage rate and monthly payment 
Reduced closing costs with no appraisal fee 
Easier debt-to-income qualification 
Freddie instituted this in response to the COVID emergency. Its main purpose is to help people who lost income, where earlier efforts sought to help people who saw their home's equity evaporate. You can get more information about the program here. 
Fannie Mae Mortgage Relief for the Middle Class 
Fannie Mae also offers a mortgage program for the middle class in the form of a refinance. It responds to market conditions as Freddie Mac does. During the housing downturn, they introduced the HIRO program and as market conditions changed, they rolled out RefiNow. 
What is a HIRO Mortgage? 
A HIRO mortgage is a High LTV Refinance Option offered by Fannie Mae. It is like FMERR because It is designed to help borrowers with single-family homes. The program helps borrowers who have a Fannie Mae-owned "underwater" mortgage. Fannie suspended this program about the same time that Freddie suspended FMERR. You can find more information about it from the website. 
What is RefiNow? 
RefiNow is a new program designed to deal with financial difficulties homeowners face during the COVID outbreak. It is a sister program to Refi Possible, and it strives to provide the same benefits. Go here to learn about eligibility requirements. 
Mortgage Relief for the Middle Class with Government Backed Loans 
Families with government-backed loans also have access to mortgage programs for the middle class. These include Federal Housing Administration (FHA), Veterans Administration (VA), and the United States Department of Agriculture (USDA) mortgages. The benefits include: 
Less paperwork because you do not have to re-verify your income or get an appraisal 
Often have below-market mortgage interest rates 
Closing costs may be cheaper 
Housing and Urban Development (HUD) provides a page with more information and a list of approved lenders. Next, the VA calls their program the Interest Rate Reduction Refinance (IRRR) loan, and they also provide information online. Finally, you can find information about the USDA's program at this site. 
Final Thoughts about the Enhanced Relief Mortgage Program for the Middle Class 
The government's reaction to the COVID outbreak profoundly changed the mortgage industry. As many homeowners lost income and fell behind on payments the industry shifted its focus to help borrowers in financial distress. Fortunately, housing prices rose over the last several years, and most people are not "underwater." However, the new crisis revolves around income rather than equity. 
The industry now makes it easier to get forbearance. Likewise, the focus of refinance programs has shifted away from equity help to income help. Recent programs from Freddie, Fannie, and government agencies help homeowners cope with their mortgage debt now. 
If you have problems keeping up with your payments, you should contact your bank immediately and learn about these current offers. You may be pleasantly surprised about what is available and what you qualify for. 
Frequently Asked Questions