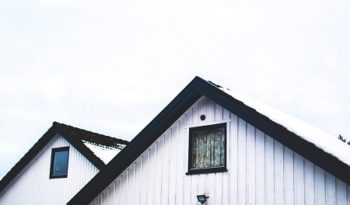 Loan modification programs are less common than they were at the height of the housing crisis. HARP and FMERR have been discontinued. However, there are still programs available. You should consider: 
Is your hardship dire? 
What are the qualifications? 
Is there a government program that fills your needs? 
This may or may not be the right way to resolve your problem, so you should start by contacting your lender to see what options you have available, but don't wait or your situation may get worse. 
Hardship Loan Modification Programs
A bank will grant a hardship loan modification for people who are going through a financial crisis. We commonly refer to these simply as mortgage modifications, because lenders will not usually modify a loan simply because a borrower takes on more debt or spent recklessly. Some common reasons why a bank may modify your loan are: 
You lose your job 
You become disabled 
There is a sudden death 
You take on a large medical expense for an immediate family member 
These are a few examples, but you must show that an event or circumstance has drastically altered your ability to pay your mortgage. In addition, your lender will want to verify that you will be able to pay the modified loan. If you won't be able to, then you should look for another alternative, such as selling the property. 
Loan Modification Programs Qualification 
You may not qualify for a loan modification even if you have a financial problem. There are two important factors that you must consider when applying: 
Are you already delinquent or in imminent danger of defaulting on your loan? 
Have you suffered a hardship that makes it impossible to pay your loan? 
Examples of hardships that banks look for are job loss, death in the family, or a disability. In other words, you not only need to show that you are struggling, but you must also demonstrate that there is a good reason.1 
HAMP 
The Home Affordable Modification Program (HAMP) expired in 2016, but there are alternative loan modifications that you may qualify for. HAMP was a government program run by Fannie Mae and Freddie Mac to help homeowners in financial crisis. Today, these organizations still have programs to help struggling homeowners, but they are not the only ones that offer assistance. 
Your bank will also have programs to help if you don't qualify for any of these programs. You should contact them as soon as you know you have a problem with paying your mortgage. The longer you wait the worse things will get.2 
Loan Modification Denial 
Your bank will deny your loan modification if you can't meet the payments after your loan is modified. Therefore, you must show that you can and will make the modified payments. Also, there are other requirements that banks put on these applications. 
Make sure you understand and follow your bank's guidelines exactly 
Submit all of the documents that your lender asks for 
Be accurate on everything 
Take your time and write a well-reasoned hardship letter 
Don't take on any new debt 
Most loan modifications have a two-part application process. First, you submit your documents and get approved for the program. Second, you go through a three-month trial period while you show you can make your new payments and your bank verifies your documents are in order.3 
Homeowner Relief Programs 
At the height of the housing crisis, the government started the Home Affordable Refinance Program (HARP) as a homeowner relief program for borrowers who owed more on the mortgages than their properties were worth. As housing prices have stabilized the need for these has diminished. That is not to say that there is no longer a need, but HARP was replaced by two programs, Freddie Mac Enhanced Relief Refinance (FMERR) and the Fannie Mae High-Loan-to-Value Refinance Option (HLRO). As of now, FMERR has also expired, but HLRO is still available. Here are some things to consider before applying for an HLRO: 
Only Fannie Mae mortgages are eligible 
You must owe at least 97% of the value of the home 
Lenders generally do not examine credit scores 
This is an option for a narrow group of homeowners who are "underwater" with their mortgage. There are more requirements and guidelines, which you can read about here. If you don't meet the guidelines you may contact charities that help with mortgage problems, and we strongly suggest you contact your bank for options they have to help struggling borrowers.4  
Final Thoughts 
Loan modifications programs are not as widely available as they were at the height of the housing crisis, but there are still options available. When you first realize you have a problem paying your mortgage you should contact your bank immediately. There may be several options for you, but if you wait those options become less desirable. After you contact your bank you may want to see what charities in your area help homeowners with mortgage problems.  
References