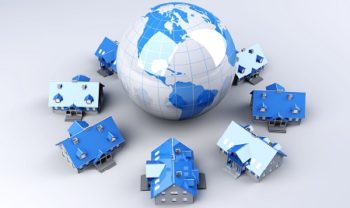 Probate real estate investing is a niche market, where investors focus on properties that deceased owners leave behind with some questions about how to divest the assets. This can be a lucrative as well as tricky business. First, decide what type of investor you are: 
Do you want to renovate and flip houses? 
Do you want to wholesale properties? 
Renovation requires someone skilled in construction and isn't for everyone. Wholesaling requires excellent people skills, patience, and an ability to find qualified investors. Whichever path you take you will need good relationships with qualified professionals. Do your homework before starting. 
Purchase a Property for Probate Real Estate Investing 
How to purchase a probate property is a different process than any other type of transaction. There is a two-step bidding process because courts are involved.  
Begin by finding properties either with a realtor, by contacting probate courts, or by reading the newspaper 
Make an offer including a 10% down payment and wait for the court to approve it 
Ask for a home inspection 
Attend the hearing, which is usually 30-45 days after it accepts the offer, and engage in the auction if there are other bidders 
Finalize the sale by securing financing and signing the contract 
The main thing to remember is that even after the heirs accept your initial offer you still must appear before the court. Even if there are no other buyers you must attend the court hearing, so that the court approves the sale.1  
How Long to Buy  
How long to buy takes anywhere from about 6 months to several years. It takes time to go through the court, but other factors may play a part as well. 
The complexity of assets
The efficiency of the executor or administrator 
Someone contests the will 
The court itself requires a marketing period and then a hearing where it conducts an auction. Following that, you usually have a 30-day window to secure financing. Once you add on other issues that may slow the process down it might take a very long time to finish the transaction. 
Auction  
The auction works like other kinds of auctions. You attend the court, bid on the property, and the estate sells it to the highest bidder. However, before you bid on these houses be aware of: 
You must attend the hearing in person 
Bring a cashier's (not personal) check to the auction 
Generally, you need to present a check for 10% over the minimum price. Each court may have a different formula for this. Make sure you understand what the rules are for these auctions in your area.2  
Finance a Probate Sale  
You can finance a probate sale. You should be very careful, though, because these contracts often don't have the contingencies that protect you in other sales. 
They usually don't have a financing contingency in the contract 
These deals can take longer than your rate lock 
The property may not appraise due to upkeep issues 
If you want to buy one of these properties and you need to finance it, make sure you sit down with your loan officer and tell him what you want to do. Better yet, find a mortgage broker that specializes in this niche. 
Finding Probate Sales 
How you find probate sales may be tricky, but if you work diligently and build a good network of contacts you can stay ahead of the game and find good deals in your area.  
Find a good realtor who specializes in these types of sales 
Stay in contact with your local court 
Diligently peruse your local newspapers 
Find local home auctions 
There are specialist realtors, and you need to look for them. They will be a big help in building your business. Your local court clerk provides the public with lists of recently filed cases. Finally, courts require that auctions be advertised. If you diligently follow these three lead sources, you will stay on top of sales in your area.3  
Probate Real Estate Investing Wholesaling  
Probate real estate wholesaling is a form of marketing distressed properties left when someone passes. A wholesaler contacts the heirs and makes an offer. They contract the home and the offer the home to an interested buyer at a higher price. They then reassign the contract to the buyer for a profit. This can be especially lucrative with these homes because: 
The house is abandoned, and upkeep is expensive 
Heirs don't want to keep the property 
The estate needs money to pay for bills and taxes 
Most wholesalers keep a list of investors qualified to renovate abandoned properties. Being able to alleviate the stress and financial obligations of the house from the heirs is often a welcome service. On the other hand, renovators want to do the work more than find the property, so an intermediary helps both.4  
Final Thoughts on Probate Real Estate Investing 
Probate real estate can be a lucrative niche market, but it takes a savvy investor to understand the property, the legal issues, and how to deal with the emotions of the bereaved. You can find motivated sellers and contract properties below market value.  
There are many downsides, though. The legal process is long. Properties are often distressed, even abandoned. Heirs may have different ideas about what to do with the house. Financing is tricky for these deals.  
Don't begin investing in this area without learning how the market works. First, decide if you want to buy houses, renovate them, and then resell them (flipping) or if you want to find buyers and act as an intermediary (wholesaling). A good place to start is with a qualified realtor, one that deals specifically with these houses.  
References