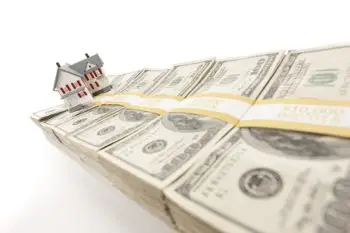 Closing costs and the down payment are not the same. While it is easy to get them confused, they are different.  
Closing costs are the total funds you need to pay when you close on your new home 
Both the buyer and seller have closing costs they must pay 
While they are different, they combine at the closing. You may even consider that the down payment is part of the closing costs. 
What Are Closing Costs? 
Closing costs include the professional fees you incur, and they can be substantial. For the buyer, these typically include: 
Attorney's fees and incidentals 
Title insurance 
Appraisal fee 
Mortgage underwriting fees and incidentals 
These fees can be as high as 6% of the sale price. Many may be negotiable, however. You should shop around before even looking at houses to find the best mortgage terms. Other professionals may also negotiate their fees. 
For the seller, closing costs include: 
Lawyer's fees 
Real estate broker commission 
While sellers have fewer total item, commissions often run as high as 6%. 
Is Down Payment Included in Closing Costs? 
Whether closing costs include down payment depends on who you talk to. Some people make a distinction, but it really does not matter in practical terms. You must pay both, and you pay them at the same time, at closing. 
When do You Pay Closing Costs and Down Payment? 
You pay the closing costs and the down payment at the closing. Be careful, though, about all the moving parts. Many people confuse earnest money with the down payment. Earnst money is almost always less than the down payment. It gets credited to your expenses at closing, but you should never get it confused with either of the other components of your closing costs. 
Who Pays Closing Costs? 
As we have shown before, both the buyer and seller have closing costs they must pay. While the buyer needs cash to close, the seller usually has their fees taken out of the proceeds from the sale.
How Much are Closing Costs for the Buyer? 
Closing costs for the buyer run 3% – 6% for the various fees they must pay. Down payments depend on the type of loan you get. They may run from 3% – 20%. 
For Federal Housing Authority (FHA) loans budget at least 10% of the sale price. For conventional mortgages budget around 25% of the sale price for closing costs and down payment. 
What if I Cannot Afford Closing Costs? 
If you cannot afford closing costs, there may be solutions. The sooner you realize your situation and ask for help, the better. The longer you wait, the fewer options you have. According to Free and Clear, your options include: 
A relative or friend may be able to gift you the money, but talk to your lender first 
Your lender may provide a rebate that can be used for your closing costs for a higher interest rate 
Your lender may let you reduce your down payment so you can use the money for closing costs 
Local governments offer closing cost assistance programs that you can apply for 
Your bank may offer closing cost assistance grants as well 
Your employer may also have assistance programs 
As you can see, you may have options if you keep up with your finances and realize early you may have trouble covering these costs. 
Closing Cost Calculator 
Almost every bank has a calculator that can estimate your closing costs. A couple of the better generic ones are: 
It may be better, though, to go to your bank. They may be able to closer approximate their fees.  
Final Thoughts 
While closing costs and down payment are not the same, you pay both at the closing. Many professionals make a distinction, but others say that the down payment is a part of the closing costs. Either way, make sure you have enough cash to cover both when you are ready to close.